Digital marketing tools for ambitious startups.
We'll take website building off your hands – so you can focus on your next big idea. Save time, money, and a lot of hassle with the newly pre-built marketing layouts.
The new smart sticky header will auto-hide itself as you scroll down the page, leaving more space for page content.
Creating a good navigation system is easier said than done. That's why we've come up with two new header layouts to help users find their way. They'll turn a potentially negative experience into a great one.
Use it to create multi-functional off-canvas navigations to catch visitors attention for your special content such as forms, announcements, or notifications.
Small and medium businesses from all over the world
work better

with us.
We're delighted to serve Creative & Marketing Agencies, Law Firms, Business Consultants, Architecture Firms, and Freelancers from all over the world.
"Brisk is the best theme I have tried as of now. What I really like is that you just have to install 3 plugins to be able to fully customize it, instead of dozens of plugins like the other themes."
"It looks like a very good theme. I've been testing and using several themes on Envato for years. I wish you all the best with this theme and I hope it will be maintained and updated.
"I definitely recommend the theme. It works perfectly! You can import the preferred demos, while still having the ability to customize them to your needs. Very happy with Brisk!"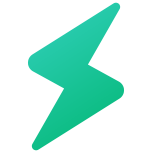 Ready to take your website to the next level?
Revolutionize your workflow, and create faster, more consistent websites with new professional features.