2.0.1

13 MAY 2021

upd Improved UI for theme update and rollback

upd Added portfolio category custom slug filter

fix Portfolio custom title & slug fixes

fix Fixed number of posts issue on portfolio category

fix WooCommerce styling fixes

2.0.0

10 MAY 2021

new Added Theme Builder

new Added theme version rollback option

fix Fixed button styling issues

fix Fixed custom fonts issue with multiple variants

fix Fixed blog date format not changing

1.2.6

17 APRIL 2021

new Added Simple Megamenu

upd Mobile menu speed improvements

fix Active Menu item cache fix

fix Menu item animation on shrink menu fix

fix Footer Import Issue fix

1.2.5

10 APRIL 2021

new Added inner pages to Digital Agency Demo

new Added option to highlight current page in menu

fix Improved UI on theme activation errors

fix Fixed issue with portfolio page

fix Other bug fixes

1.2.4

7 APRIL 2021

new Mobile submenu animations

new Header dropdown animations

upd Added filter to change logo markup

fix Other bug fixes

1.2.3

30 MARCH 2021

new Added background blur to color picker in theme options

new Added hooks to disable frontend transients

upd Improved mobile menu and extras

upd Updated Element Pack Pro to v.5.7.6

fix Fixed header call to action button size

fix Fixed portfolio tiles hover effect

1.2.2

20 MARCH 2021

new Hamburger Header (3 Layouts)

upd Updated translation strings

upd Improved page transition animations

fix Disabled shrink header on mobile

fix Small performance improvements

1.2.1

13 MARCH 2021

new Added new full website demo: Business Consulting

upd Support for WooCommerce 5.1.0

fix Minor bug fixes

1.2.0

4 MARCH 2021

new Added Automatic Updates and Theme Activation

fix Fixed animation issues on mobile header

fix Fixed issues with maintenance mode

1.1.4

25 FEBRUARY 2021

new Converted App Landing Demo to Full Website

fix Fixed issue with Element Pack not updating

1.1.3

21 FEBRUARY 2021

new Added Adobe TypeKit support

new Added custom fonts support

fix Fixed breadcrumbs on multi-level pages

fix Fixed issue with Element Pack not updating

1.1.2

13 FEBRUARY 2021

new Added new full website demo: Web App

new Elementor Pro theme builder full support

new Elementor Pro custom font sync in theme options

upd Removed page options from some custom post types

fix Fixed custom JS on page options

fix Fixed portfolio sidebar padding

1.1.1

6 FEBRUARY 2021

fix UTF-8 data fix in theme options

fix Fix animation issue on blog with sidebar

1.1.0

30 JANUARY 2021

new Added Animations Engine

fix Minor fixes to header

1.0.4

20 JANUARY 2021

new Added inner pages for SaaS demo

new Added wysiwyg editor in theme options

upd Enhanced features for Top Banner

upd Translation support for Back button on mobile menu

1.0.3

5 JANUARY 2021

new Added inner pages for Business demo

new Elementor widget: Highlighted Text

new Added uicore_portfolio_slug filter to change portfolio slug

fix Fixed UiCore Library button not showing up in some cases

fix Fixed back to top button display issues

1.0.2

7 DECEMBER 2020

fix Fixed logo upload issue during Demo Import

fix Fixed Metform not working in page editor

fix Fixed blog post info styling issue

fix Fixed Elementor section editor handle not visible on fixed header

fix Fixed System Info recommended server values

1.0.1

1 DECEMBER 2020

new Added Error Log in Theme Options > System

upd Added error reporting to Demo Import process

1.0.0

26 NOVEMBER 2020

new Initial release.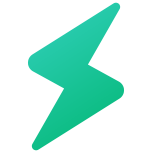 Ready to take your website to the next level?
Revolutionize your workflow, and create faster, more consistent websites with new professional features.