Introducing
Animations Engine
Animations are one of the
most effective tools

you can use on your website. The skilful use of animations can help to

increase your traffic

in ways that ordinary static content can't.
Create stunning animations in just a few clicks
Animating your entire website with Brisk is as easy as ABC. There are individual controls at your disposal and you can selectively turn on/off any of the available animation groups: Page Transitions, Top Banner, Header, Mobile Header, Page Title, Footer, Blog, Portfolio & Shop.
Choose between Fade, Fade Up, Fade Down, Reveal, Fade & Reveal, Slide Along, Slide on Top. *
Precise speed & delay controls
Custom timing inputs for delay and child elements delay. Three speed presets for animation duration.
Disable globally in one click
Turning the animations off globally will increase browser performance on client side (files are not loaded).
* 
Animation types vary depending on the element (eg. while some animations look good on page transitions, it doesn't make sense on headers).
Eye-catching
page transitions.
Give your website an extra touch while moving away from the hard-cut of page loads with these smooth transitions.
Animated
top banners
that pop.
Grab your users' attention using the lively animated marketing banners.
Smooth
header animations.
Being the strategic part of the page that people see in the first seconds of loading a website, a header acts as a kind of invitation. With Brisk animations, you can take your website header to the next level.
Because mobile web design is still evolving, now is the perfect time to be creative and experiment with what works best for your site.
Navigating through inner pages shouldn't be boring. Keep your visitors engaged with attention-grabbing page titles.
Footers, which appear at the bottom of web pages, get the short end of the UX time and resource budget. However, you should still pay attention to footers because they can greatly enhance a user's experience.
Blogs that
keep you engaged.
Promoting your services and goods is not an easy task, especially in a highly competitive business climate. That's when the blog comes in handy.
It helps you with the multimedia representation of your company, keeps the audience interested, and promotes your company.
A good-looking portfolio that uniquely showcases your work will encourage your visitors and potential clients to remember you for their next project.
This is the first impression your client gets when they visit your web shop and if they like what they see, it is more likely they will stay and scroll through your pages, search for all the information and reasons why to buy from your shop and, at the end, visit the product pages.
One panel to control everything
With Brisk, all animations can be controlled in a single page, with intuitive settings and precise controls.
Animate your page content using
Elementor page builder
When animation is used in a correct way, it can help users build mental models about how the system works and how they can interact with it.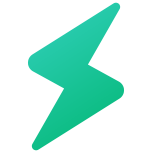 Ready to take your website to the next level?
Revolutionize your workflow, and create faster, more consistent websites with new professional features.